His inspirations are as diverse and abundant as Vancouver Island itself.
Where Motivation Meets Metal
Ask Brad Allen what motivates his art and he`ll tell you: imagination, inspiration, expression and fabrication. As a retired millwright, Brad worked with metal as part of his career for nearly 30 years. "Cutting, welding and fabricating helped me develop an affinity for metal.  I find the beauty and tactile energy in metal very exciting!"  The natural occurring effect on metal from age, moisture, friction, and   impact  makes for a diverse array of textures and colours.  As reclaimed metal is discovered, the size, shape, thickness and condition all can influence what it might become.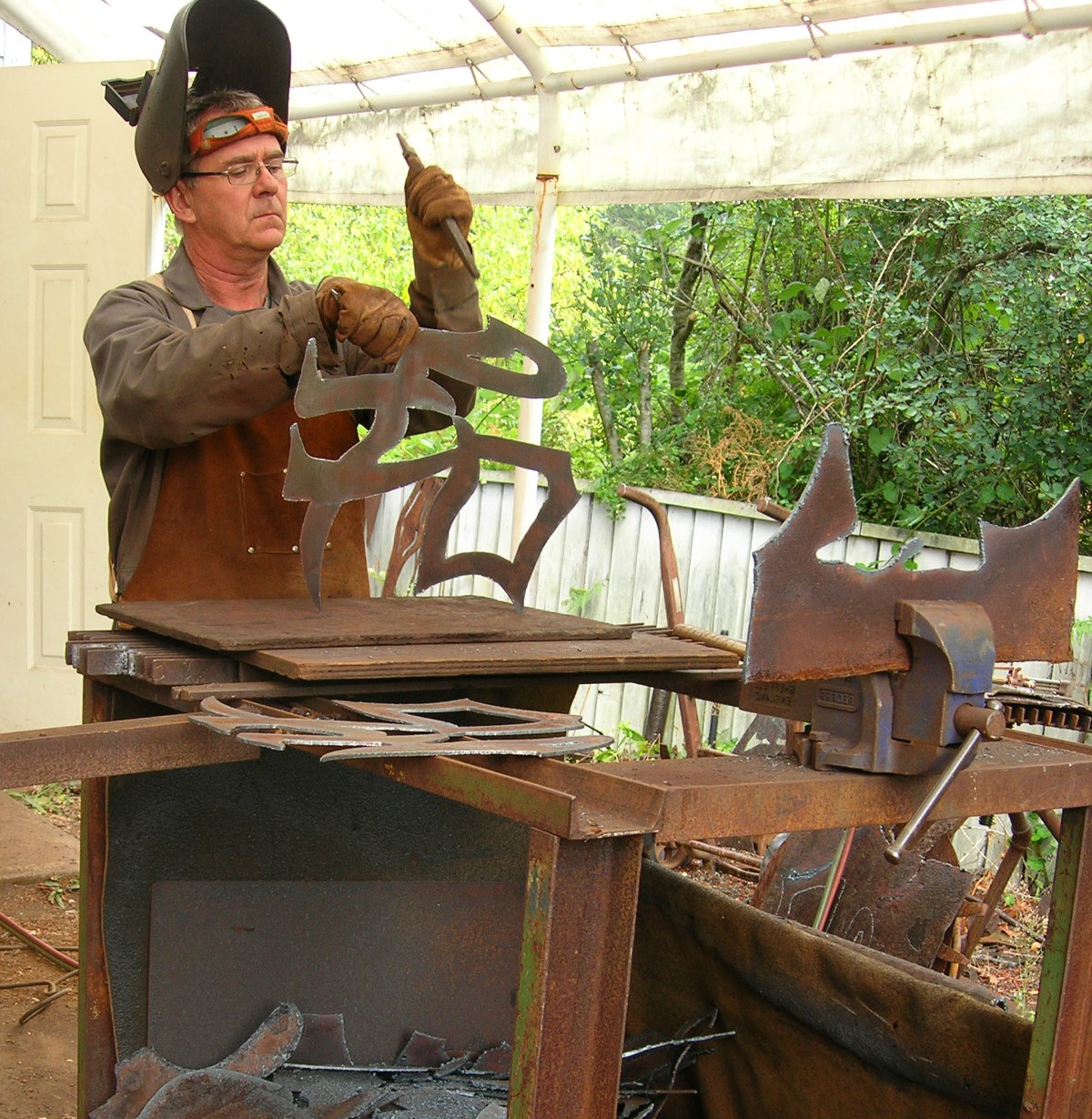 His inspirations are as diverse and abundant as Vancouver Island itself.  The natural unique beauty beckons to be reckoned with and explored. "The West Coast Rainforests inspire me!   More recently, trees have been the center of my interest. As we are all unique on this planet, so too, are our trees. My series "Family Trees" explores the diverse meaning of the word "Family", and features works depicting various interactions between trees young and old. It`s very rewarding to take a piece of metal that has served it's purpose in life and create from it an artistic expression, along with celebrating it's inherent beauty."
Recently  I was fortunate enough to acquire some reclaimed metal from the new Union Bay Development area.  One of the buildings that was part of the coal export facility (called a Colliery, I think) used back in the Cumberland coal mining days was uncovered many years after it had collapsed. The mining began in the late 1800`s til the early 1960`s. The metal was from the walls of the building used to wash the coal before it was exported, so it`s very affected from the weather, salt from the sea, impact from the coal washing methods, age and who knows what else! There`s an energy within it that`s exciting and inspiring to me!
An Interview With the Artist
We want to hear from you. If you've got a question, would like to view our gallery in person, or wish to inquire about a custom designed creation, please contact us today.
Studio Address
6703 Island Hwy S.
Fanny Bay, BC
V0R 1W0
Call Us
(250) 732-3261
Or
(778) 427-3331